Swara slams Kangana for remarks against Jaya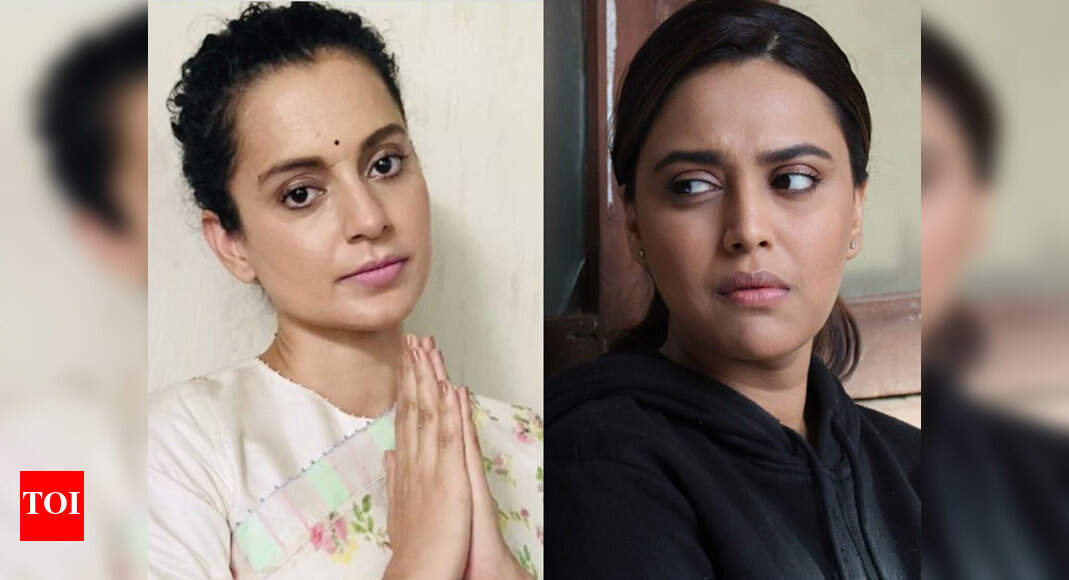 Swara Bhasker has come to Jaya Bachchan's defence and slammed Kangana Ranaut for her 'sickening and shameful' comments against the veteran actress. Calling out the distasteful remarks, Bhasker advised Ranaut to keep her 'dirty thoughts' to herself and asked her to show 'respect to elders'.
In her tweet, Swara said, "Sickening Kangana. Shameful comment! Stop it, please. Keep the filth of your mind limited to yourself. If you want to abuse someone, then abuse me. I will happily listen to your rubbish and I wrestle in the mud with you."

She went on to add, "Respecting one's elders is the first lesson in Indian culture, and you say you are a nationalist."

Sickening Kangana. Shameful comment! बस करो please. अपने ज़हन की गंदगी ख़ुद तक सीमित रखो, गाली देनी है तो मुझे दो..… https://t.co/urBrt8v2p5

— Swara Bhasker (@ReallySwara) 1600246724000
Bhasker's post came in response to Kangana's jibe at the veteran actress, saying that Bollywood offered two-minute roles, item numbers and one romantic scene "after sleeping with the hero." She also claimed that she was the one who brought feminism and patriotism in Hindi films.
Kangana said in a tweet, "Which thali has Jaya ji and her industry given? The one that was offered was to appear in a two-minute role, a romantic scene, item numbers. I taught feminism to this industry, decorated the thali with patriotic and female-centric films. This is my own thali, not yours Jaya ji. (translated from Hindi)"
On Tuesday, Kangana lashed out at Jaya for her speech at parliament, defending the Bollywood film industry. The veteran actress and MP stood firmly against those who are tarnishing the image of the film industry.
Although she didn't take any names in her speech, it was viewed as an indirect jibe at Kangana and actor-politician Ravi Kishan who claimed that drug addiction exists in the film industry.

Kangana later reacted to statement and asked Bachchan if she would have maintained her stand if her son Abhishek and daughter Shweta would have been targeted.